RESTAURANT IN LONDON
For this, I used a paisley motif as it evokes nostalgia for the 'Raj' among Britishers. This is a fine dining restaurant- unlike the typical Bangladeshi ones. The whimsical and modern font used for the name adds a modern touch.
I prefer this design. It is a free spirited representation of the 'Sun'. No cultural or nationality cues- it just gives the impression that people can expect to be served something different, exciting, artistic. I wanted to get away from the typical Indian look.
What finally transpired...a little bit of jazz had to be added!
RESTAURANT IN GOA
For a restaurant in Goa that specialises in Goan fusion cuisine from Goa and the states that border it and also where the Goan diasapora has settled over the centuries: Maharashtra, Karnataka and Kerela.
NGO IN MUMBAI
An NGO that is dedicated to several causes, which touch each and every aspect of life. So I used the motif of the Tree of Life.
ADVERTISING AGENCY IN GOA

SOCIAL MEDIA NEWS SERVICE FOR THE NORTH EAST
An NGO based media service that depends on citizen journalists to cover news and events in the North East states of India- which are usually blanked out by the National media (press & TV). The contributes file reports and videos using their mobiles.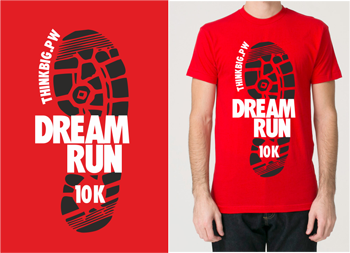 A RACE FOR FUN & HEALTH
AN INTERNATIONAL MARATHON IN NORTH GOA
A FITNESS CLUB IN MAPUSA, NORTH GOA
A 2ND DIVISION FOOTBALL TEAM & CLUB IN NORTH GOA
I used the colours of Portugal flag as most Goans still identify with it. And leopards abound in the forests of Goa; they are known for their ferocity.
A MUSICAL EVENT TO RAISE FUNDS FOR CANCER CARE & PREVENTION
A common practise abroad, this event was held in India & Goa for the first time. People pledged their hair for cancer patients. Because it was in Goa, it was called GO an' Shave.